I never really warm-up before getting on with my artwork nor do I sketch profusely throughout the day to keep with practice. I have this "unorthodox" way of making myself
do
art. If you watch me long enough you'd probably catch me in some sort of daze, waving my hand to find the perfect stroke with my invisible pencil while I smirk at myself. Sometimes though, when all methods of conjuring inspiration just fails to produce, I would break open Corel and start to paint.
Now, the pieces I usually start out with have some kind of reference, enough for the basic structure to stand on it's own. I NEVER really have any intentions on finishing pieces made in Corel (which, most of them aren't) because I have the most stubborn way of convincing myself that it would be my kind of "warm-up" before I get to the real artwork I was supposed to do. Nevertheless, my quick little go at Corel goes from a 15 minute sketch-paint ordeal turned into a full-throttle four hour session of an almost finished product. Sigh.
Anyway, this is my little process on how I tackle my madness. These steps aren't even complete but for now, she currently sits in my pile of 'WIP'. My fire for this piece still burns strong though, I have a feeling I will end up finishing her.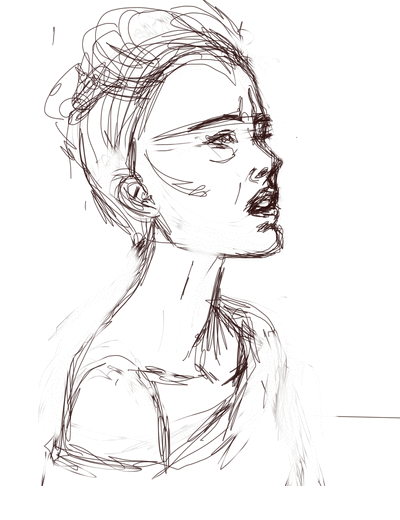 © Nicole Sereno.

Painting Process
I really should get back to work.
Like now...